If you are into crafting and making your own jewelries, Polymer Clay is the most versatile medium to work with. This blog post is especially for you beginners so get your papers and pen ready, it's time for you to take notes!
1.Sketch your design first before you start
Before you start crafting, the most important part is to plan your design so that you could see a clearer picture of what you are going to make. Sit down, brainstorm, browse the Internet and get inspired. Once you have your designs in your head, draw them on parchment paper and cut them out.
2. Find out what tools you really need to use
Just with any new art or craft, there are always plenty of things to spend your money on. Wait until you go into the craft store, the temptations are really huge! But before you spend your money, research first. Find an idea of the things you want to make and only buy the things you need.
P/s: Polymer clay may dry your hands out so make sure to put on hand lotion before you start working with it.
3. Get creative and experiment new things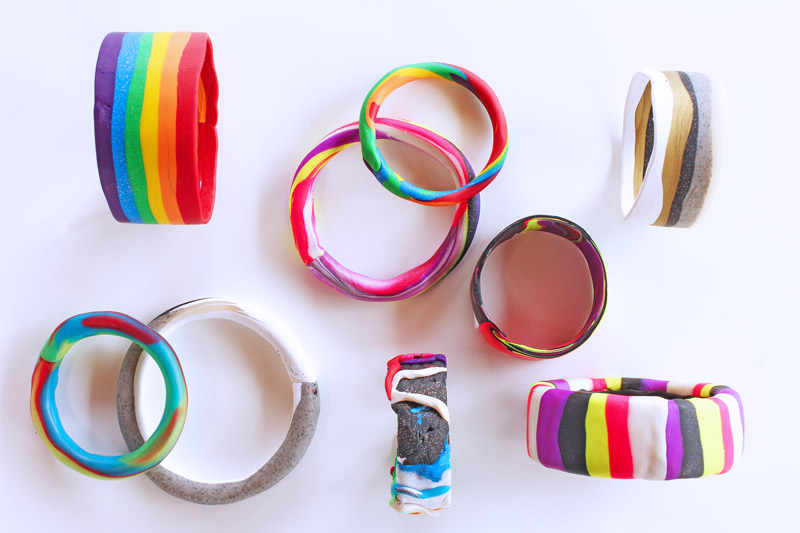 It might be intimidating for you as this is your first time but that's okay. Do not be afraid to try new things and mixing them. Just get creative and have some fun! Nothing is perfect when it comes to crafting.
4. Bake your clay the right way
Polymer clay must be properly bake to ensure the durability of your product. Always bake your clay at the temperature recommended by the manufacturer and never set the temperature low. The best temperature to bake your clay is 135°C . Under baking the clay could lead to breakage and cause color changes. Quick tips, use aluminium foil pans as a cover to protect your project against browning and color changes during baking.
5. Improper storage could damage your clay
When it comes to storing, make sure to keep it away from any sources of heat that can lead it being hardened. Avoid storing it near radiators, heaters, below a lamp, or near the window. Use a pill or accessories storage box with partitions to store your leftover clay. You can also use a zip lock sandwich bag as it is easy to keep the bag shut, keeping out dust from your clay.
P/s: If your clay hardens, you can always use Sculpey Clay Softener to soften and condition the clay. Just add a few drops of the softener onto your clay and thoroughly knead the clay until it becomes soft and pliable .
Hope this simple guide gives you an idea on how to start crafting with polymer clay, let us know if this post helps you and share us your handmade crafts. We would like to see it!